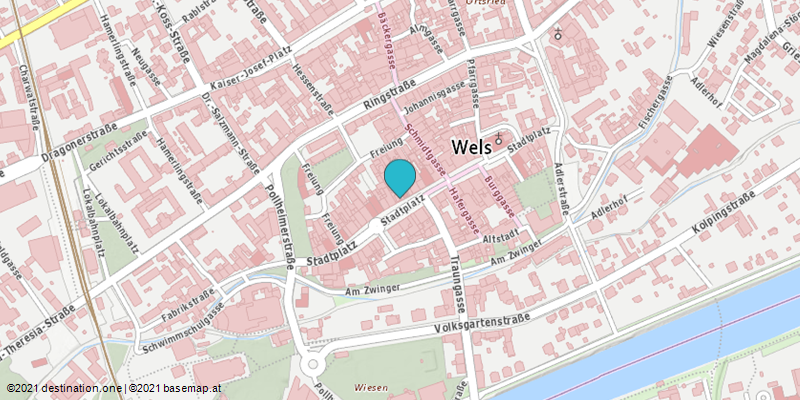 Wels Guide Service
Special features
All weather
Suitable for groups
Service and quality ist very importent für us. Enjoy the advantages of a guided city tour with an expert.


The team of the "Wels Guide Service" offers you professional city tours in the city of Wels as well as in the closer area. Beside the classical city tour to give you a short overview about the history, we offer special topics as well:

- "the Habsburger"
- "Romans in Wels"
- "the Medival times in Wels"
- among others



General price information:
Classic Wels City guide
Appointment: freely selectable
Duration: 1.5 hours
Cost: € 100
Supplement foreign language: € 20
Prices are net, excluding 20% ​​VAT
Suitability
All weather
Suitable for groups
Suitable for schools
Suitable for seniors
Season
Spring, Summer, Autumn, Winter
Infrastruktur
Wels
Service and quality ist very importent für us. Enjoy the advantages of a guided city tour with an expert. The team of the "Wels Guide Service" offers you professional city tours in the city of Wels as well as in the closer area. Beside the classical city tour to...